The United Church of Christ has raised nearly $3 million through an emergency appeal for the people of Ukraine. On January 27, nearly a year after the Russian invasion displaced 13 million, church executives will travel to the region to see what their needs are and how religious partners are responding with UCC donations.
The UCC delegation, headed by the Associate General Minister, the Rev. Karen Georgia Thompson will spend 14 days abroad. Much of that time will be with historical partners and churches in Hungary, Greece and the Transcarpathian region of southwestern Ukraine. The group will also spend three days in Moldova as a partner with Church World Service.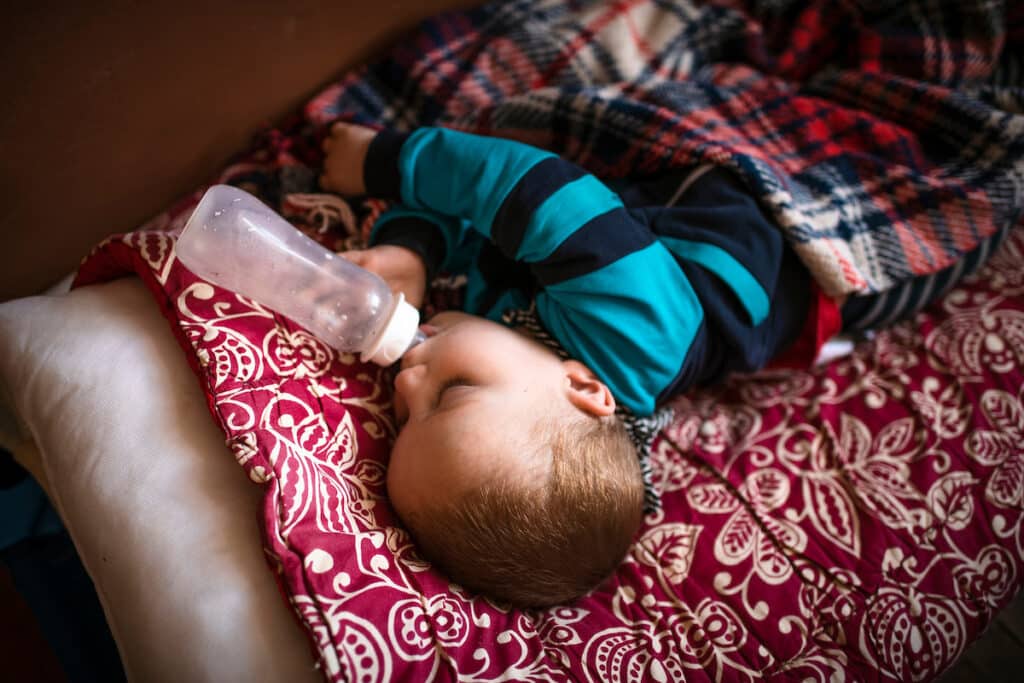 Thompson, the national executive who oversees Wider Church Ministries and is co-executive of Global Ministries, will be joined on the trip by three colleagues: the Rev. Josh Baird, who leads Wider Church Ministries' Global HOPE team; Rev. Peter Makari, Global Ministries executive for the Middle East and Europe; and UCC Director of Philanthropy, Rev. Kent Siladi.
This is the first UCC trip to the region since the Russian invasion of Ukraine in 2022.
Deep roots in Hungary
Their journey begins in Hungary and Transcarpathia, where the UCC delegation will participate in services, meals, discussions and visits with people from the Reformed Church in Hungary and Hungarian Interchurch Aid. A stop at a refugee ministry and possible talks with Ukrainian families are also on the itinerary.
"UCC has a historical tie and deep roots in the Hungarian Reformed Church," Makari said, noting that the RCH is one of the denomination's oldest and most active associations in Europe. "We have engaged with them on migrant and refugee issues for many years, before the Ukraine crisis, no doubt. This is an example of how existing associations can offer benefits in emergency situations."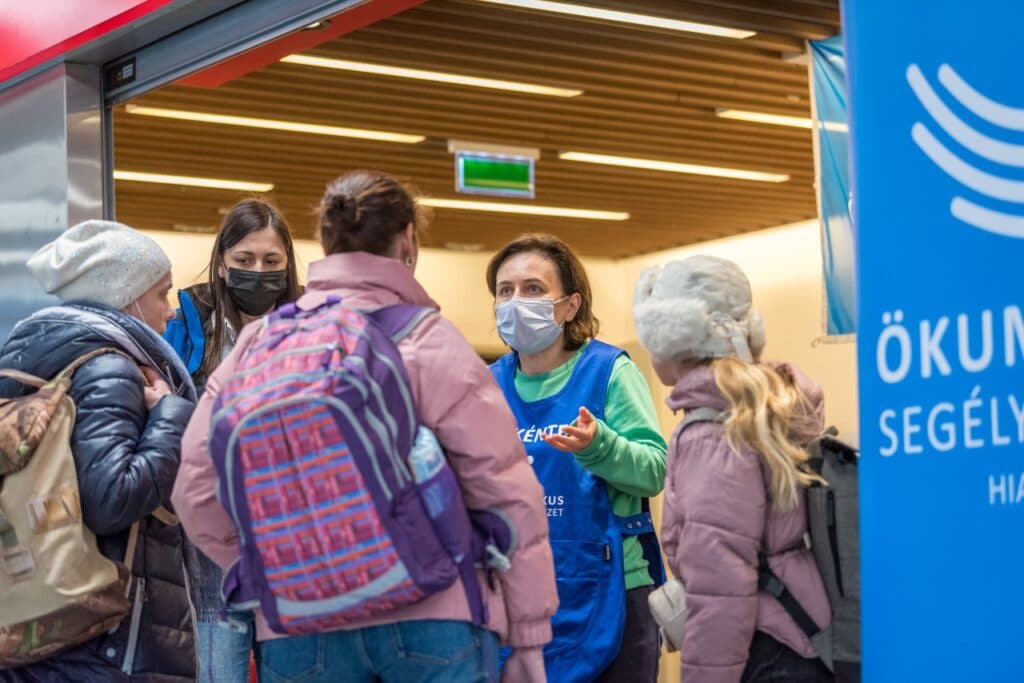 In addition to offering assistance to Ukrainian refugees in Hungary, Makari said that the UCC, through its deep ties to the RCH, has a close relationship with the Transcarpathian Reformed Church, "so we can support the needs of the internally displaced. inside Ukraine through that connection."
Partners in Greece, Moldova
After several days in Budapest and Transcarpathia, where part of the trip will overlap with partner visits with representatives of Church Presbyterian Disaster Assistance (USA), the group will head to Greece.
"Although Greece may not be the first country that comes to mind when we think of Ukrainians fleeing their country, Greece has received people, and our partner there, Perichoresis (related to the Evangelical Church of Greece), is providing Comprehensive care for families in Katerini. (Northeastern Greece)," Makari said. "Through this relationship, we can help by supporting housing and public services, as well as food, hygiene and medical/health care. In addition, we support language learning and psychosocial counseling for children, and vocational training for women and youth as they adjust to life outside of Ukraine."
"While I have visited partners in Hungary before, this will be the first opportunity to visit partners in Greece," Thompson said.
After a few days in that country visiting families, pastors and representatives of Perichoresis, the group heads to Moldova for three days of meetings organized by Church World Service.
"Being able to travel to the region is a way to show our solidarity and support for partners, a way to learn more about the work that is being done and to see ways that we can continue to support the efforts and bring information to help inform members of the UCC on how we can help in the days ahead," Thompson said.
first hand witness
"For nearly a year, we have responded from afar to the plight of war-affected people in Ukraine," Baird said. "The generosity of the church continues to be channeled through many partners to people in need of assistance. This trip is an opportunity to see firsthand the impact these gifts are having and convey, on behalf of the church, our continued care and support."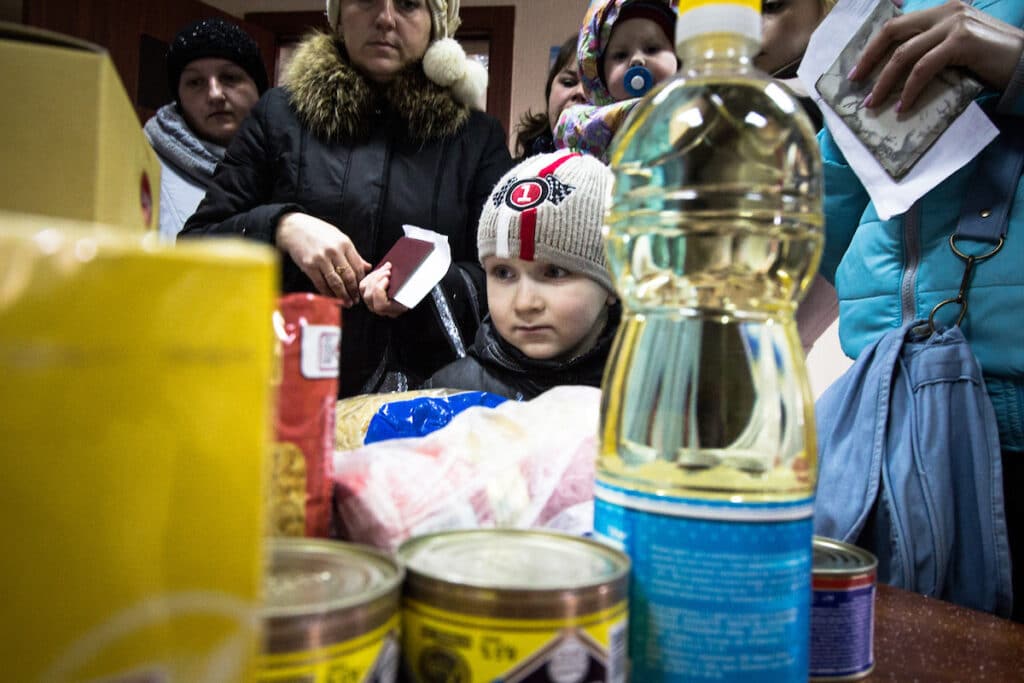 To date, Baird said, the UCC has distributed $210,660 in aid. "Of that, $125,000 went to ACT Alliance to support five major partners…and designations of some of those funds specifically for Hungarian Reformed Church Aid and the Lutheran World Federation. Other grants have gone to Perichoresis, the Reformed Church in Hungary, Church World Service, International Orthodox Christian Charities and L'Arche.
"By spending time with partners and visiting people who have been displaced, we will learn about emerging needs and shape the next stage of our response," Baird continued. "We will receive your stories, your hopes and concerns, and we will share prayers for a just and lasting peace."
Both executives said the timing of this trip will allow them to get updates on the grants that have been awarded, meet with some who are using those funds and those they have helped, and see firsthand where more assistance is needed. . Baird believes his visits will benefit planning for the next phase in UCC's long-term response.
ongoing needs
"The war in Ukraine is different than most crises we respond to because it is still ongoing," Baird said. "While post-disaster relief efforts, for example, typically last for a period of weeks or months, the continued, indiscriminate and unpredictable use of violence against the people of Ukraine essentially means that a new crisis is occurring on a regular basis."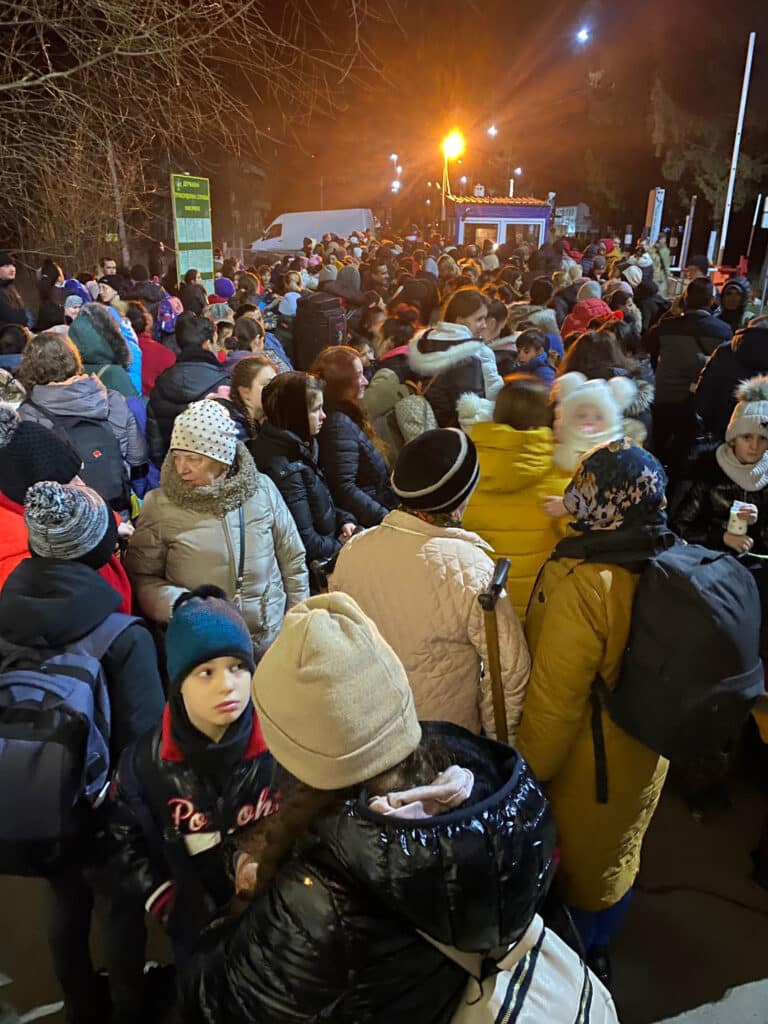 And when assistance begins to shift toward more sustainable support, such as language assistance, children's education, and workforce development, funds donated by UCC donors can be used to implement those programs.
"We are heartened and touched by the generous outpouring of support from 5,000 donors to the United Church of Christ. This trip to visit our partners will allow our team to see and hear about their work and life-giving ministries to those affected by the war in Ukraine," Siladi said. "We will share our impressions and let the church know more details about how your dollars are making an impact and a difference among the most vulnerable population in this horrendous conflict."
As Thompson said, "We hope to gain a better understanding of the collaborative efforts that are taking place in the region to affect levels of need and response to war, the refugee crisis, and other emerging needs."
"Our relationship with the RCH will continue after the immediate needs of the Ukrainians have subsided," Makari said, "and we are grateful for the sustained connections that can be tapped into at times like these."
---
Content on ucc.org is copyrighted by the National Setting of the United Church of Christ and may only be shared in accordance with the guidelines outlined here.
Categories:
News from the United Church of Christ